If you have any Questions or Comments
See below for your next trial
Next Xmas Club trial Cowcombe Hill 27/12/2023
VMCC Talk 06/12/2023
BSA's last works rider Frank Melling was there the day the factory closed. Dramatic times!
He is giving a talk to the Cotswold branch of the VMCC on 6 December, at 7.30pm. The shows is more stand up comedy with a biking theme than wheelbases and piston clearances.
The address is The Churchdown Club, Churchdown
GL3 2ER
Last Club trial Catswood 05/11/2023
First bike away 1030hrs
Results
The Club was well represented at this years South Cerney Steam Fair
We had our marque and showed several bikes click here for a few photographs
New dates for 2024
Please don't forget to renew your club membership for 2024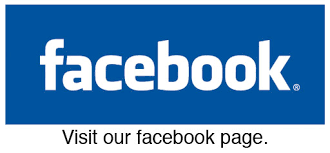 Golden Valley Classic Motorcycle Club
Motorcycle Club was formed to promote Pre-74 Classic trials with the focus mainly on British bikes. Nowadays with the increased cost of such machines we have included other Classic classes into the events we run, in an effort to be more inclusive to the modern Classic rider and his choice of machine. Based in the heart of the Cotswolds where trials have been established since the early 20th century. Trials are classified as a problem-solving event; they are not a speed event and to a certain point tend to be a social gathering.We normally have around a 80 riders at our one day single venue events, more at our key events such as the March Hare road trial, The Gerry Holdstock Euro Cup and if you want to escape for a few hours our Xmas fun trial. We also hold our dinner dance and attend the odd show where the club supports members with free coffee and a friendly face!
We aim to put trials on to suit all abilities, our rider's ages cover a good range, as do their bikes. Ariel, AJS, BSA, Cotton, Dot, Greeves, Matchless and Triumph. While some of the Twin shocks include Bultaco, Honda, Montessa, Ossa, Yamaha, to name but a few. Youngsters and seniors can ride Mono shocks.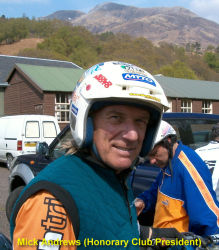 We'd encourage anyone to come along and watch or observe a section. If you'd like to have a go we have three route Expert, Clubman and Gentleman. The gentleman's route allows for beginners or those wishing to take a less demanding route between the start and finish markers. You can enter most of our trials on the day watch the website "Stop Press" for details. Pre entry is for the March Hare, Gerry Holdstock Euro cup entry forms will be on the website. Golden Valley Classic is affiliated to the AMCA and as such, membership of a AMCA club is required to ride our events, this can be on a yearly or daily biases and is available at signing on.
So if you need advice on starting or wish to rekindle a lost passion or you're an established rider come and join in a fantastic sport with a great club you won't regret it.